PPG people do better today than yesterday, every day.
Our engagement highlights in 2022
275,401
unique awards through the One PPG Recognition and Rewards Program
87%
participation in Gallup Employee Voice surveys
3x
faster engagement growth than comparable companies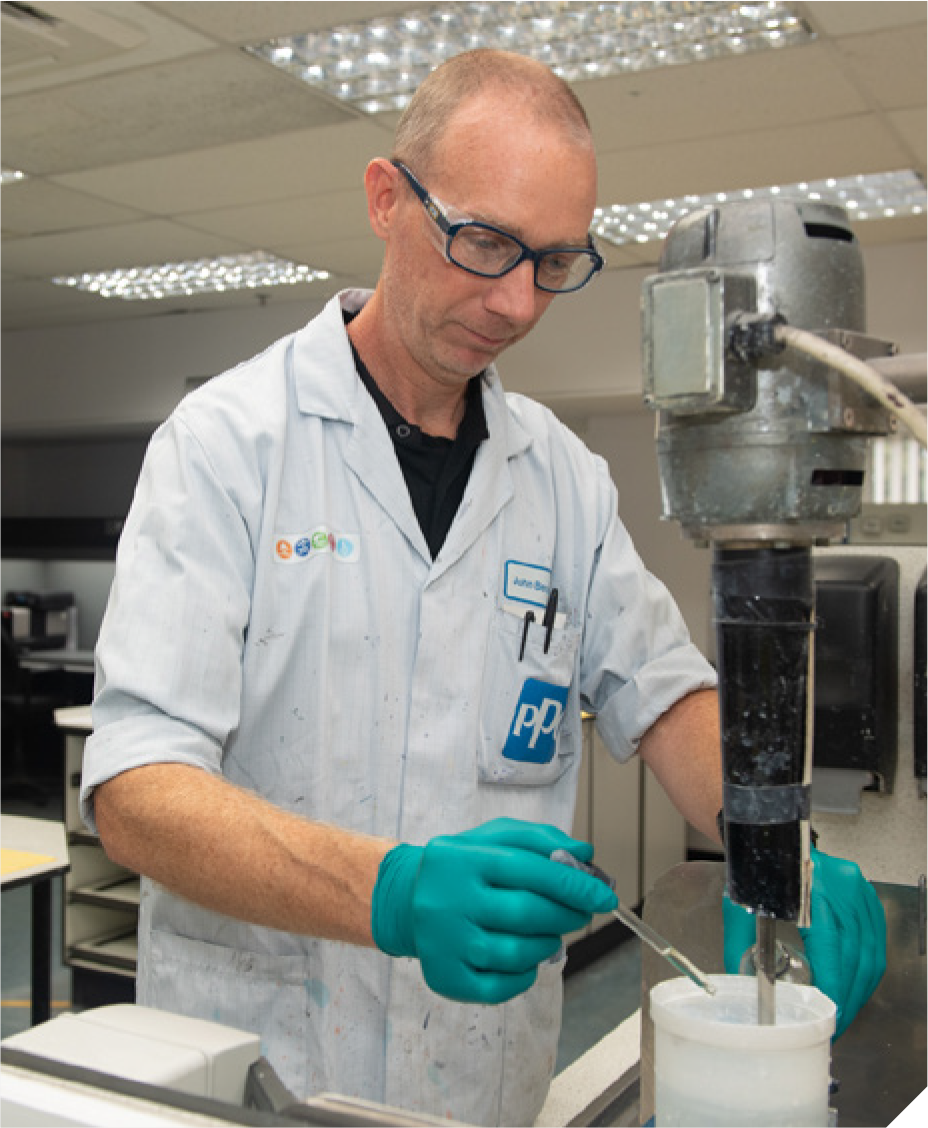 The productivity, motivation and engagement of our workforce has direct impact on PPG's financial performance. We know that engaged employees produce better business outcomes and we view employee engagement as an important element that is directly tied to our overall success. Through the guiding principles of The PPG Way, we create a company where everyone can thrive, deliver and grow.
One way that we measure engagement is through our Employee Voice surveys. Employees are encouraged to voice their opinions through these regular surveys, which solicit feedback on a wide range of topics including employee well-being, safety, and diversity, equity and inclusion.
Our Employee Voice surveys are administered by Gallup, an organization that helps companies define, measure and improve employee engagement. We began measuring engagement through Gallup in 2014. Since then, PPG has continued to strengthen our enterprise engagement approach, as proven by the introduction of The PPG Way and The PPG Way to Lead, greater manager accountability for engagement, and a stronger focus on diversity, equity and inclusion.
Our 2022 Employee Voice Survey had record participation, with 87% of employees voicing their opinions. Our participation rate was higher than the average Gallup Benchmark. We also achieved our highest ever engagement score, aligning PPG's engagement growth rate with the top 25% of Gallup's clients.
As validation of the efforts we have made to measure employee engagement and act on the results, PPG was recognized with the 2023 Gallup Exceptional Workplace Award. This award is designed to celebrate organizations that position the engagement of their people at the center of their business strategy and weave that commitment throughout their organizational culture.
In addition to our engagement surveys, we have a constant pulse on our employees' needs, listening and learning from our employees during town halls and leadership roundtables where senior leaders discuss and answer employees' top questions.
Based on our surveys and other employee feedback, we recognize that our people value flexibility in their working environment, now, more than ever. We offer opportunities for remote and hybrid work where possible, and continued to optimize hybrid and flexible working arrangements in 2022. Noting that many of our employees in production, distribution and retail are location-bound, we also piloted programs in 2022 to offer flexibility in scheduling and working hours for these employees.
In 2022, we introduced the PPG Way to Lead - our new leadership competency model, which connects our leadership behaviors to our values. The PPG Way to Lead is a science-based model with specific behaviors that employees at all levels can use to become better leaders. In 2022, we introduced the new leadership index as part of our engagement survey to track how we are growing our leadership skills. Learn more about our approach to developing leadership capabilities in the Learning and Leadership Development section.
We also expanded our One PPG Recognition and Rewards platform beyond The PPG Way and milestone achievements, such as birthdays and PPG anniversaries, and incorporated The PPG Way to Lead. This global recognition program allows employees to recognize their colleagues with a simple thank you and rewards points that employees can redeem for gift cards or other items. Nominations are tied to The PPG Way tenants or The PPG Way to Lead competencies to show how an employee is living our core values.
Despite these successes, PPG was not immune to the retention issues that many companies and industries have been experiencing. Our voluntary turnover rate remained higher than pre-pandemic levels.
Turnover remained highest among our frontline employees in retail and manufacturing - environments that were most impacted by the pandemic. These employee groups are less likely to benefit from flexible work arrangements because of the nature of their positions, which means that they may face challenges balancing personal and home care responsibilities.
Recognizing these challenges, over the past year we looked at segments of the workforce who have been most impacted by the current economic environment, launching a global analysis of the wages of these segments. By the end of 2023, we will have reviewed the wages of our frontline workers globally. Additionally, we evolved our onboarding program to quickly prepare new hires for success. We continue to monitor our employee turnover and look for opportunities to improve the employee experience.
Turnover Rate
Percent
| | | | |
| --- | --- | --- | --- |
| | Overall | Voluntary | Involuntary |
| 2019 | 18.16 | 13.02 | 5.14 |
| 2020 | 17.61 | 11.74 | 5.87 |
| 2021 | 20.00 | 15.20 | 4.80 |
| 2022 | 22.80 | 17.40 | 5.40 |
---
Our approach to employee engagement
Culture: The PPG Way
The PPG Way aims to enable, empower and encourage each employee to embrace our company culture. The six core tenets of the PPG way embody a culture of ownership, empowerment, and inclusiveness. They serve as a cultural roadmap for all employees as we strive to achieve our purpose of protecting and beautifying the world. The PPG Way was launched in 2019, and has consistently guided our efforts since its introduction.
We have an ongoing focus on the six tenets of The PPG Way throughout the organization through training that helps inspire and align our people. We recognize the critical influence that leadership has on culture, and emphasize that our people leaders should embody The PPG Way. We also translate our culture into concrete leadership skills and behaviors through the PPG Way to Lead.
The PPG Way
We partner with customers to create mutual value.
We are insightful, dedicated and proactive. We have intimate knowledge of the market and our customers. We focus on practical solutions that make a difference.
We are "One PPG" to the world.
We are better and stronger together. We leverage our scale to reach new markets and introduce innovative technologies as we differentiate and disrupt our markets.
We trust our people every day, in every way.
We enable and empower our people to make the right decisions. We are inclusive, transparent and respectful. Our feedback is clear and actionable.
We make it happen.
We have a passion for winning. We achieve. We deliver with discipline and integrity. We bring our best energy to our work. We decide and act intelligently and quickly.
We run it like we own it.
We respect one another by being responsible and accountable. We always act in the best interest of our company, customers, shareholders and our communities.
We do better today than yesterday – every day.
We continuously learn. We develop our people to grow our businesses.
Listening to our people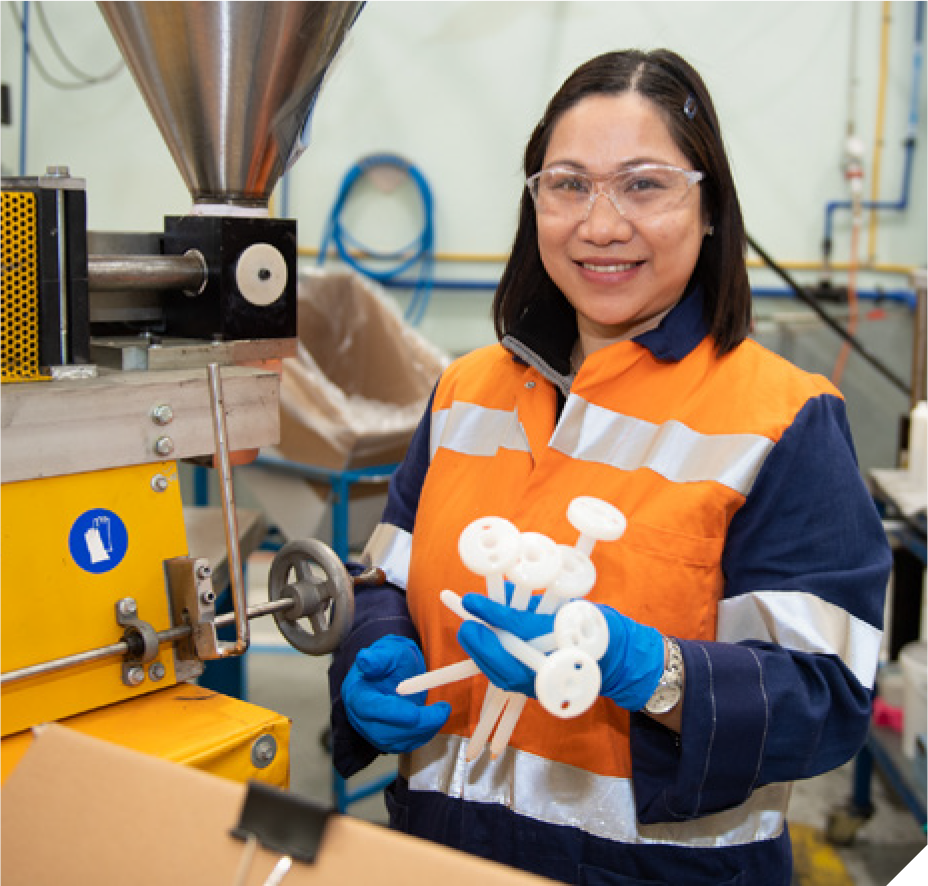 We believe that a highly engaged workforce is best created and sustained through candid and continuous dialogue. Our listening strategy includes a variety of methods to collect company-wide feedback throughout the year, including regular surveys. We use an annual Gallup Employee Voice survey and a brief, annual pulse survey to understand trends within the organization and measure individual performance of our people leaders. Results are shared with team leaders with key insights to continue to improve employee engagement.
Employee Voice survey results are also used to score our managers' performance using a variety of metrics, including a leadership accountability index and an inclusion index. Internal research has shown that the factors measured by these indices have direct impacts on employee engagement. Results of the leadership accountability index and inclusion index are incorporated into people managers' annual performance reviews to ensure accountability.
Recognition
We understand that recognition is an important contributor to employee engagement. To recognize employees for the impact of their contributions, we have a range of formal awards programs focused on excellence in sales, sustainability, health, wellness and other core areas. Our formal employee recognition program, the One PPG Recognition & Rewards Program, allows employees to show their appreciation for their colleagues. Employees receive either a simple thank you message or rewards points that can be redeemed for gift cards and other items.
Attraction and retention
We take a holistic view of employee attraction and retention, recognizing that engagement, benefits, compensation, working environment, growth opportunities, diversity, equity, inclusion and more influence the decision-making of prospective and current employees. PPG leverages many forms of recruitment, including working with external agencies, to attract talent. We offer competitive and attractive compensation packages and work to understand the hiring landscape to remain competitive in our search for talent.
Turnover rate is another measure that we consider alongside the results of our engagement surveys. We work to understand the causes of voluntary turnover and remedy issues where they arise.