Our products, tools, and processes help make our customers – and the world – more sustainable.
PPG has been an industry leader for 140 years, providing customers with inventive paints, coatings and specialty materials. Across our business, we are continuing to partner with our customers to develop innovative new products that address their greatest challenges and achieve their objectives.
Our sustainably advantaged product highlights in 2022
Goal: 40%
of sales from sustainably advantaged products by 2025
Achieved: 39%
of sales are from sustainably advantaged products
170,000+
products evaluated against our sustainably advantaged product methodology in 2022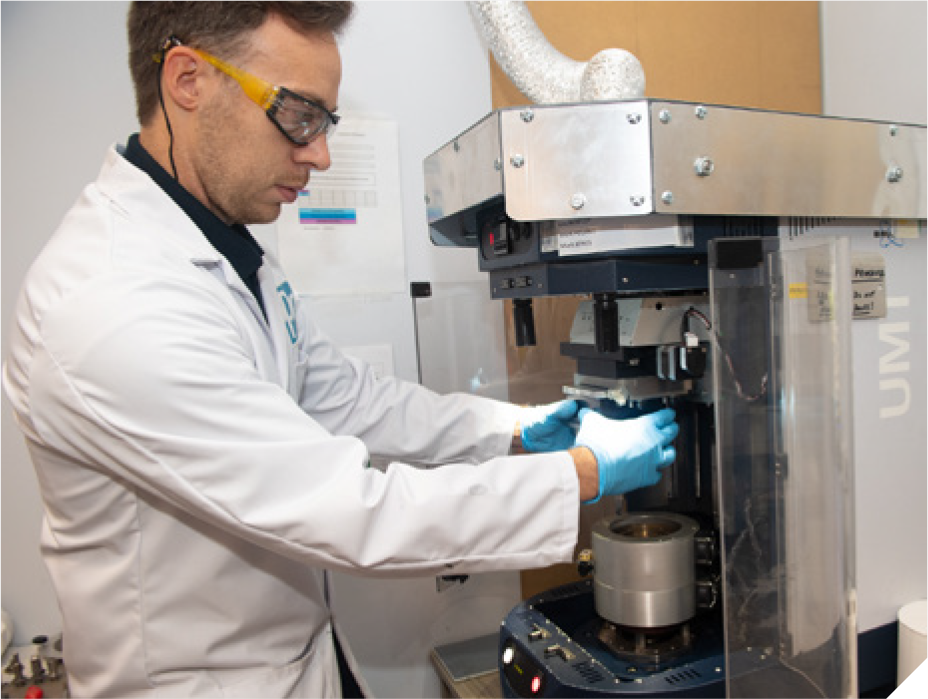 We have a comprehensive methodology, informed by the United Nations Sustainable Development Goals (UNSDGS) and industry best practices, to designate which of our product lines are considered sustainably advantaged, which we finalized in 2021. Since that time, we have expanded the application of this methodology to 87% of all PPG products, and 100% of our paint and coatings products. Evaluating more of our products helps us understand the full scope of our sales from sustainably advantaged products, and enables us to further highlight the benefits of our sustainable product offerings to customers.
In 2022, 39% of our total sales came from sustainably advantaged products. We are constantly innovating new products and intend to continue expanding our sales of sustainably advantaged products in line with our ambitious 2030 target. We have worked throughout the year to incorporate sustainability into our research and development (R&D) innovation pipeline. Evaluating the benefits of our products at earlier stages in the R&D process helps us invest resources in those products that we feel will have the greatest impact for our sustainability goals and our customers' goals.
Our sustainably advantaged products approach
Product sustainability is an integral part of our enterprise sustainability strategy. We aim to invest in sustainable solutions to solve our customers' greatest challenges through new and existing innovations. We support our customers' contributions to global goals and minimize the environmental impacts associated with the application and use of our products. We also evaluate our existing product portfolio to understand where and how there are opportunities to make them more sustainable.
Sustainably advantaged products methodology
Given the breadth of our product line, we have developed a universal scoring system to assess each PPG product and identify those that support environmental or social objectives in some way. We refer to products that support a more sustainable future as sustainably advantaged products.
We developed an industry-leading methodology to classify which of our products are considered sustainably advantaged. First, we perform a systematic review of product attributes to understand how the product contributes to improved environmental outcomes. We evaluate products based on energy efficiency, emissions reductions, toxicity reductions, resource efficiency, and a paint or coating's useful lifetime. We consider a combination of data on the resource use and efficiency of manufacturing the product and a product's relative improvements over industry benchmarks for efficiency and useful lifetime.
We then review each product's contributions to the United Nations Sustainable Development Goals (SDGs). We consider how closely aligned a product is to the SDGs, as well as the magnitude of the product's contribution to meeting the goals.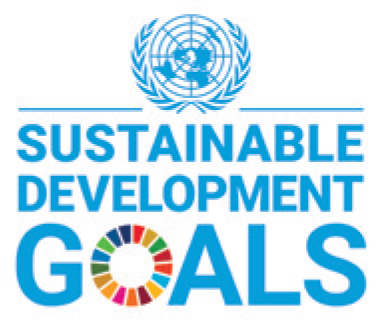 PPG's sustainably advantaged products extend the useable lifespan of bridges and buildings, reduce energy use and GHG emissions by eliminating curing stages for our automotive coatings and sealant systems, make food and beverage containers safer and longer lasting, and even help improve the fuel efficiency of airplanes and cargo ships.
Our methodology to identify sustainably advantaged products
Minimize harm: Systematic review of product attributes
Energy use
Emissions
Toxicity
Resource use
Useful lifetime
Optimize positive impact: Value contribution to UN SDGs
Energy
Infrastructure and cities
People and health
Water
Food
Learn more about some of our most recent sustainably advantaged products
Around 80% of global trade by volume is carried by sea. PPG antifouling paints help keep ships clear of barnacles and other growth that cause damage and reduce fuel efficiency, while helping customers achieve their targets improved by maritime regulations. We recently introduced PPG SIGMAGLIDE® 2390, a biocide-free antifouling paint that uses PPG HYDROSET TECHNOLOGY™, which modifies the coating when it is immersed in water to create a super-smooth, almost friction-free surface that marine organisms cannot adhere to. This enables vessels to maintain a clean hull and reduce drag, achieving power savings of up to 20%, a speed loss performance of less than 1%, and up to 35% reduction in CO2 emissions compared to traditional antifouling. PPG Sigmaglide 2390 is suitable for electrostatic spray application, enabling high transfer efficiency, less paint consumption, and emission and waste savings.
Most industrial processes create waste. We work with partners around the world to find innovative ways to re-use valuable resources and move the world toward a more circular economy. Under our Tikkurila brand, acquired by PPG in 2021, we launched a range of bio-based wood oils designed to protect wooden decks and terraces. We're promoting circularity by taking tall oil, a waste product from the paper industry, and using it as a key ingredient in the new coatings. Tikkurila was the first in their market to launch bio-based coatings that do not rely on fossil fuels.
Aluminum is one of the most recycled materials in the world, and we're doing our part to enable the continued use of recycled aluminum.

In 2022, we launched PPG Innovel PRO, a non-bisphenol/non-BPA coating that provides improved application properties for recyclable aluminum beverage cans. Our coatings ensure minimal spoilage and protect both the can and beverage integrity. In addition to its improved performance, the coating helps our customers fulfill evolving regulations to remove bisphenols from food contact coatings, and enables the continued use of recyclable cans.

PPG Innovel PRO beverage can coating received a Cradle-to-Cradle Certified Material Health Certificate™ at the Platinum Level.
Electric vehicles (EVs) are key enablers of the transition to a low-carbon economy. PPG is working alongside some of the most powerful EV manufacturers to develop innovative products and services that will ease the transition to meet the unique requirements of the EV market.

Historically, the paint shop was the most energy intensive areas of automotive OEM facilities. One of our most recent innovations under the eCoat lineup, the PPG ENVIRO-PRIME® EPIC 300 product, can be applied to EV assemblies with heavier metal mass using less energy and heat, resulting in a savings of 20 kWh of energy per vehicle produced and 4 kg of CO2. The product is also water-based and generates minimal waste due to its application efficiency.
As businesses move to mitigate climate change, they will need to rely on innovation across their value chains to reduce the negative environmental impacts of their operations. Many of PPG customers have set their own greenhouse gas (GHG) emission reduction targets, and we aim to support our customers' targets by reducing the GHG emissions associated with the lifecycle of PPG products. We consider sustainability throughout our R&D process, to ensure that a high volume of products in our portfolio offer the right combination of high performance and reduced environmental impact.

Select examples of PPG products that help our customers reduce their scope 1, 2 and 3 GHG emissions are included below.

Streamlining customer operations: PPG CORASEAL™ 4-Wet Sealer allows automotive manufacturers to streamline the application and curing process, and reduces CO2 generation by up to 6kg per vehicle, and allows our customers to save 30 kWh per vehicle produced.
Products with lower embodied carbon: SEIGNEURIE™ EVOLUTEX™ Bas Carbone by PPG, an architectural coating launched in France, uses a bio-based binder and has a 20% lower carbon footprint than previous coatings.