Internal experts, mandatory practices and effective processes help ensure our products are transported safely.
Our transportation highlights in 2022
Each day, our products are transported by land, sea and air around the world. We work to ensure they arrive at their destination safely and minimize the environmental impact of transportation.
Transportation incidents
In 2022, there were 288 incidents reported via a U.S. Department of Transportation (DOT) 5800 incident report or PPG transportation incident report - a 48% decrease compared to 2021. Twelve of these required immediate notice to a governmental authority, and were therefore considered significant according to our internal criteria and that of the Sustainability Accounting Standards Board (SASB). Of these 12, seven occurred outside the U.S. and five were within the U.S.
Transportation emissions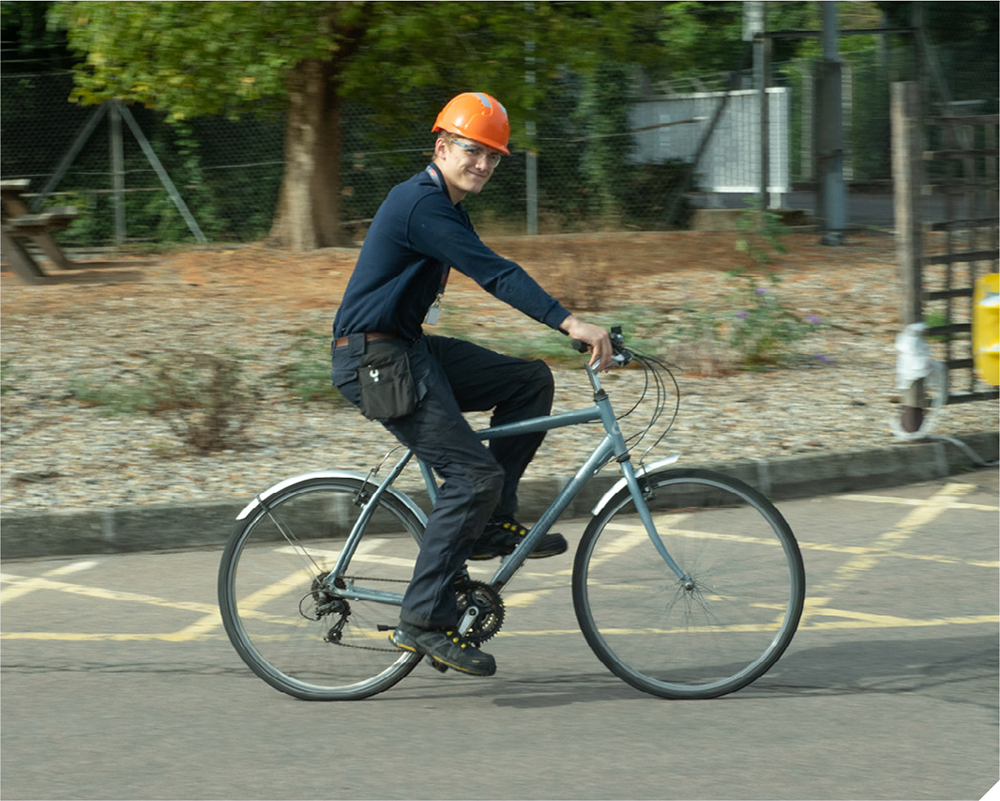 To reduce the emissions associated with moving our products, we integrated language that communicates our efficiency goals into supplier agreements for the first time in 2022. All suppliers are encouraged to quote for "green solutions" which use alternative fuels and release less CO2 into the atmosphere.
We use a range of tools to track emissions in our value chain. In 2022, we launched a dashboard to help track supplier emissions related to transportation. The dashboard is based on EcoTransIT World, an industry-standard solution for calculating emissions of freight transportation, and supports analysis of CO2 emissions by shipping lane and carrier. Using the dashboard, we can identify how factors such as distance, transport mode and fill rate of vehicles impact transportation-related emissions. These insights help us identify improvement opportunities and inform how we engage with our carriers to improve their environmental impact by changing shipping patterns, processes or types of vehicles.
Reducing transportation-related emissions in Stowmarket, UK
As part of our effort to reduce our direct (scope 1) emissions, we have been exploring ways to replace our fleet of gas- and diesel-powered vehicles with electric vehicles and bicycles. At our automotive refinish coatings site in Stowmarket, UK, we piloted a program to replace diesel vans used within the facility with a fleet of cargo bicycles. The bikes are being used to move tools and equipment around the mile-long facility, and have been embraced by the staff on site.
"We've just begun piloting the bikes and they're already a huge hit. They're efficient, easy to maneuver and a great way to get some workday exercise. They really get the job done."
Richard Hallett, PPG senior supply chain analyst
Our approach to transportation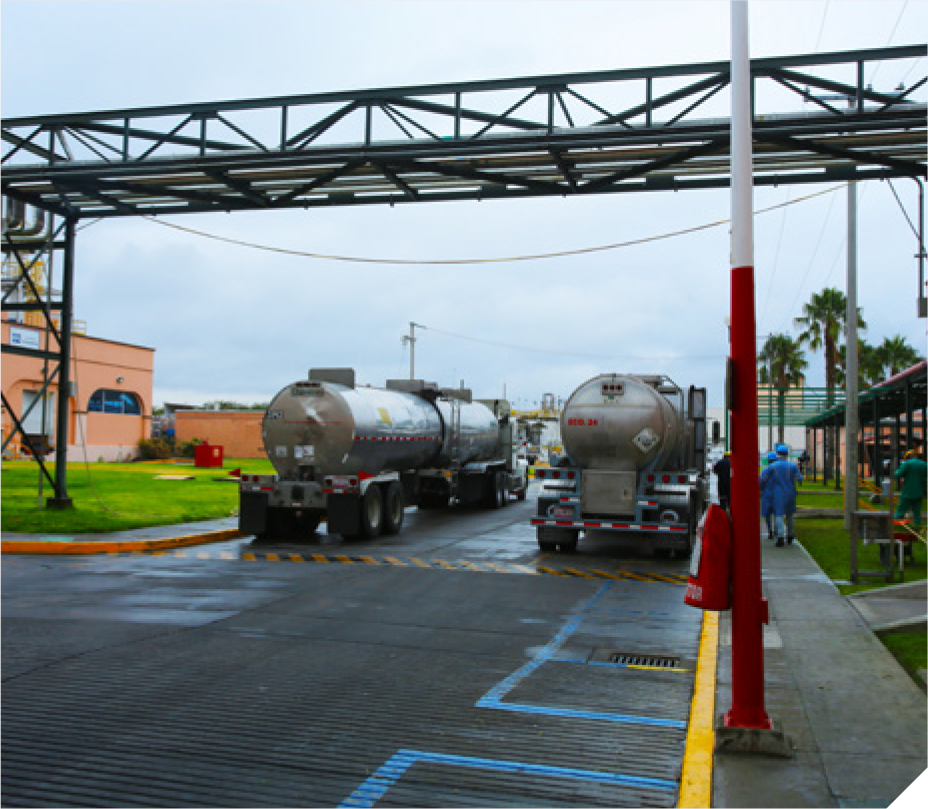 Globally, about 85% of our transportation is by truck. While we have a small fleet of company-owned trucks and vans for local delivery from our stores, the vast majority of our shipments are handled by third parties. We work with these carriers to ensure our products are transported safely and compliantly.
Before engaging the services of a third-party transport provider or renewing an existing contract, we assess the company's safety record, financial security and other factors. We do not contract with any company that does not meet our requirements.
Each carrier we engage must sign our transportation agreement, which includes specific requirements related to safety and valid operating authority. In addition to complying with all applicable safety laws, PPG requirements, facility operating procedures, and any other policies in effect at PPG or customer facilities, these include:
Maintaining a "satisfactory" U.S. DOT safety rating or its foreign equivalent. Should a carrier's safety rating change, the carrier must notify us in writing within five days of receiving notification from the respective government authority.
Ensuring drivers and employees are fully trained and hold the qualifications, permits and licenses required by law or regulation to perform the services.
Training drivers in the proper handling of our shipments from point of origin to point of delivery.
Promptly reporting any incidents to PPG and, when required, governmental agencies.
We perform additional assessments, evaluations and reviews for carriers that transport hazardous materials or dangerous goods. We manage this legal requirement through our transportation of dangerous goods management system, which establishes criteria for reporting significant incidents via our EHS incident reporting system. We investigate each significant incident and implement appropriate corrective actions to minimize the likelihood of recurrence.
In addition to the safe transportation of our products to their destination, we are committed to identifying actions we can take to make our transportation more sustainable. Key aspects of our approach to lowering transportation emissions include:
Operating a localized manufacturing model – meaning our products are often sold in the same market where they are manufactured
Continuously looking for ways to manufacture products closer to our customers
Improving the efficiency of our operations and supply chain
Encouraging high truck utilization
Moving raw materials and finished goods by train transport where possible
Depending on availability in the market in which they operate, we encourage our supply chain teams to pursue efficiency measures above and beyond our company-wide standards. Examples include:
Providing additional training on safe and fuel-efficient driving
Monitoring efficient driving performance for PPG fleets within our Refinish business in Europe on a weekly basis
Grouping shipments into a smaller number of larger trucks to reduce the cost and carbon emissions associated with transportation. This initiative, which has been taken up in many of our other businesses and geographies, helped avoid the release of the equivalent of 156 metric tons of CO2 from our automotive business in Brazil.
Using electric vehicles to deliver products to our industrial customers in Bangalore, India. This initiative avoided burning more than 2,500 liters of diesel fuel each year.