We optimize water use and reduce our environmental impact through conservation and reuse.
We recognize that water is a finite, shared resource and minimize water use in all of our facilities through conservation, innovation and reuse. We consider our impacts on the entire water basin, and take into account the local environmental, regulatory and socioeconomic context of each of our sites.
Our water highlights in 2022
Goal: 20%
reduction in water intensity by 2025 from a 2017 baseline. 0.7% increase in water intensity from a 2017 baseline
Achieved: 12%
reduction in total water withdrawal from a 2017 baseline
1.8MM
gallons of water reused through our Zero Discharge Project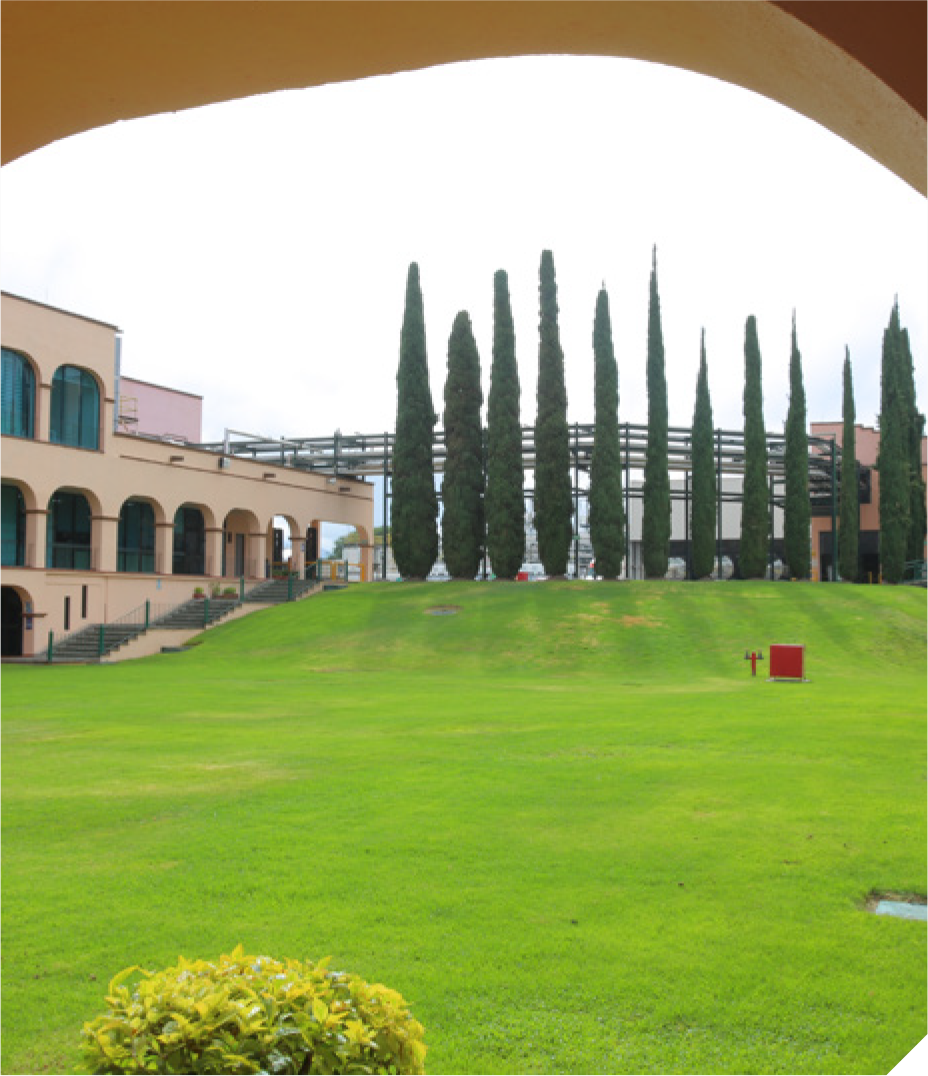 In 2022, our water intensity was 4.24 cubic meters per metric ton of production, an increase of 0.7% from our 2017 baseline. We withdrew 17.73 million cubic meters of water during the year, a 12% reduction compared to the 2017 baseline.
The increase in our total water intensity over the last year has largely been driven by our Lake Charles, Louisiana, facility, which had to produce its own steam for a portion of 2022 due to issues with an external utility provider. Our product mix has also shifted since 2017 in response to changing customer demand, and reductions in some of our least water-intensive processes have driven our total water intensity higher.
We continue to explore and scale water efficiency measures across our operations. However, we recognize that our water use in water-stressed regions has a more significant impact on other users of the water basin. We are prioritizing water-efficiency measures in areas with high water scarcity risk, rather than focusing on bringing down our overall water intensity.
In 2022, we continued to improve our cleaning and production processes to reuse water without sacrificing the quality of our finished products. Our water reduction measures are closely tied to our efforts to reduce waste. We have continued to reduce both waste production and water usage through resource efficiency improvements, including replacing fresh water with wash water in production runs where appropriate. PPG's Zero Discharge Project has continued to expand in the United States, Canada and Mexico, and has led to water reuse or reduction projects at eight sites.
Impact of PPG's Zero Discharge Project in East Point, Georgia
During our production processes, some paint gets left behind in the drums used to mix ingredients and the pipes used to move paint. We clean out the system between batches with water to keep it running properly and avoid cross contamination between batches. Historically, we have sent the wash water to a municipal water treatment facility to be cleaned and released back into the local water system.
In 2022, we updated the cleaning processes at our East Point facility to reduce waste associated with the production of textured paint. We added a tank to collect waste material from the washing process and reuse it in future paint batches. This system allows us to reuse wash water in place of fresh water as an ingredient, saves the raw materials that would have otherwise become waste, and ultimately reduces our waste handling and disposal costs.
This single program reduces the waste intensity for our architectural coatings business in the U.S. and Canada by 3%, and will save more than 60,000 gallons of wastewater per year.
Reducing water used for irrigation in San Juan del Rio, Mexico
As our facilities work to reduce total water use, we frequently need to look beyond improvements to our production processes.
San Juan del Rio is a city in the Querétaro state of Mexico. The area has high water stress, meaning that the demand for safe, useable water exceeds the supply. The stress is caused by a country wide drought, and worsened by heavy users such as the state's agricultural sector.
Following a review of their water use on site, our team in San Juan del Rio realized that almost a quarter of their total water use was for irrigation of the landscape around the facility. While the site does not use a lot of water in their production processes, we have been able to significantly reduce water use by cutting back on irrigation. The reduction was achieved by developing a work plan for gardening personnel and establishing schedules for irrigation, which saved 55,000 cubic meters of water.
We've also enhanced our focus on the areas of our operations where water is scarce. Through our annual process of reviewing water scarcity and risk, we identified 26 facilities that we designated as priority sites. Priority sites either use more water or are situated in areas with high water stress. We will be focusing our water conservation efforts on these sites in the future to enable the greatest possible impact on our water footprint.
---
Multi-year data highlights
Water intensity
Cubic meters per metric ton of production
| | |
| --- | --- |
| 2017 | 4.21 |
| 2018 | 3.99 |
| 2019 | 4.09 |
| 2020 | 3.57 |
| 2021 | 4.03 |
| 2022 | 4.24 |
Data changes from prior reporting reflect adjustments for acquired and divested locations from the 2017 baseline onward.
Water consumption - All sources
Million cubic meters
| | | | |
| --- | --- | --- | --- |
| | Withdrawn | Discharge | Net consumption (withdrawn minus discharge) |
| 2017 | 20.09 | 14.09 | 6.01 |
| 2018 | 19.15 | 14.57 | 4.58 |
| 2019 | 18.73 | 13.87 | 4.86 |
| 2020 | 15.28 | 13.29 | 1.99 |
| 2021 | 17.72 | 14.38 | 3.35 |
| 2022 | 17.73 | 14.64 | 3.09 |
Water withdrawal and water discharge data are provided by each location on a monthly basis using the best available data, including direct measurements when possible. Data changes from prior reporting reflect adjustments for acquired and divested locations from the 2017 baseline onward. Total may not equal the sum due to rounding.
2022 water withdrawn - All sources
Million cubic meters
| | |
| --- | --- |
| Source | Amount withdrawn |
| Surface water | 4.96 |
| Groundwater | 6.81 |
| Seawater | 0.00 |
| Produced water | 0.00 |
| Third-party water | 5.96 |
2022 freshwater consumption
Million cubic meters
| | |
| --- | --- |
| Source | Amount withdrawn |
| Municipal water withdrawn | 6.00 |
| Fresh surface water withdrawn | 5.00 |
| Fresh groundwater withdrawn | 6.80 |
| Water discharge | 14.64 |
| Net freshwater consumption | 3.16 |
Water usage in water-stressed regions
| | | |
| --- | --- | --- |
| | Percent of total withdrawn | Percent of total consumed |
| 2017 | 8% | 15% |
| 2018 | 9% | 22% |
| 2019 | 9% | 20% |
| 2020 | 11% | 53% |
| 2021 | 10% | 29% |
| 2022 | 9% | 28% |
Included facilities are in North America, South America, Europe, Australia and Asia. Data changes from prior reporting reflect adjustments for acquired and divested locations from the 2017 baseline onward and updated water-stress analysis.
Water non-compliances
| | |
| --- | --- |
| | Number |
| 2017 | 5 |
| 2018 | 3 |
| 2019 | 6 |
| 2020 | 7 |
| 2021 | 6 |
| 2022 | 10 |
Data cover non-compliances associated with water quality permits, standards and regulations and is based on the year that PPG is notified of the non-compliance by a governmental authority.
Water non-compliances are typically minor deviations from existing discharge permits. These incidents are thoroughly investigated and corrective actions are implemented to minimize reoccurrence.
---
Our approach to water management
We use water in a wide variety of ways: as an ingredient, as a coolant, for washing machinery, to irrigate the land around our facilities, and even to help control air pollution. We track water use across our operations and work to reduce our total impact on the water system.
Mapping water usage and risks
Our water management approach is based on a global mapping process that enables us to identify relative water withdrawal and discharge risks in our portfolio.
Our operations withdraw water from varying sources depending upon availability in the areas in which they are located. These sources include municipal water, surface water and groundwater. We use the World Resources Institute's Aqueduct Water Risk Atlas to evaluate water risks at our locations globally. Water risks considered by the Aqueduct Water Risk Atlas include the frequency and severity of flooding, drought and water stress.
Other factors that we consider are:
Seasonal rainfall variability
Water quality
Local water restraints, especially in water stressed regions
Regulatory and financial impacts, including constraints from other water users, the ability to obtain water rights and permits, and regulatory restrictions
We rank our sites based on water usage, scarcity risk and other factors. Rankings are updated annually to reflect operational changes and sites that are acquired or sold.
Reducing and reusing water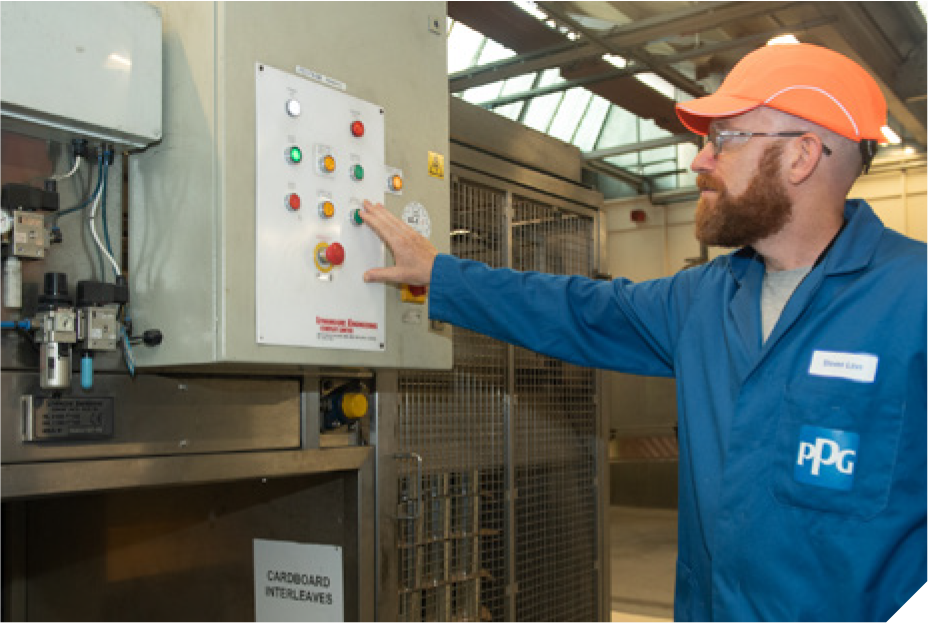 Our water reduction strategy involves updating our production facilities and processes to reduce and reuse water. We focus our reduction efforts on the sites with the highest absolute water use and those that have been judged to have high water risk through our global water risk mapping process.
Many of the tactics that we use to reduce water use are specific to a single facility or business unit, but we share best practices and lessons across the company to identify scalable improvements.
Most of our operations have low water use and are not subject to usage constraints. However, we use water in many stages of our production processes, including cleaning and cooling machinery and as an ingredient in our products. As part of our sustainability efforts, we have increased our production of water-based products for customers, while balancing our efforts to conserve water. Water consumption is closely managed and monitored at the site level and periodic reports that evaluate this progress are shared with executive leaders. Water consumption metrics are included in each plant's environmental scorecard to encourage continuous improvement.
At many PPG sites, equipment cleaning makes up a significant percent of water use. We focus on improving processes to minimize equipment cleaning and water use while maintaining high quality production standards. Where possible, we also replace older water cooled equipment with newer technologies. These improvements can have an outsized impact on a site's water use while also providing cleaner, safer environments for our employees.
To supplement our water efficiency efforts, we look for opportunities for water reuse and recycling. Through our Zero Discharge Project, we work to reduce waste intensity and increase the reuse of wash water in our processes and products. At our Architectural Coatings facilities in the U.S. and Canada, we save the water used to wash the drum and piping after a batch of paint is made and recycle the water in the production of future paint batches. The wash water recycling lowers the cost of paint production by reducing raw material waste and water treatment and disposal costs, without impacting the end product's performance. We share best practices from this program across our business, with the intention of finding opportunities to reduce water use in our other business lines and geographic areas.
Wastewater treatment and discharge
We discharge most of our wastewater to municipal treatment facilities in compliance with local regulations. We monitor and report water quality as needed. In some cases, we are required to treat discharged water prior to release. We look for opportunities to reduce discharge across our product formulations and entire production process.
We ensure each location complies with our internal water discharge management guidelines, which include:
Identifying, characterizing and documenting all water discharge sources according to regulatory requirements
Identifying and documenting regulatory requirements for water discharge
Demonstrating compliance with all regulatory requirements at the facility
Identifying and documenting operational control procedures and maintaining a written preventive maintenance program for all critical water management equipment at the facility
Training personnel in accordance with regulatory requirements and facility compliance
Maintaining documentation and records pertaining to the water discharge management program according to regulatory requirements
Some of our operations are located near waterways, such as rivers or streams. To address and mitigate pollution risk, we focus on spill elimination and spill control and response. Learn more about our efforts to eliminate spills in the Waste section.