PPG is committed to fostering a global culture of health.
We are advancing our vision of creating a global culture of health, enabling our employees and their families to prioritize mental and physical well-being through a range of health and wellness activities.
Our wellness highlights in 2022
Goal: 100%
Goal: Employ active wellness programs at 100% of our facilities globally by 2025.
Achieved: 61%
of PPG locations globally have active wellness programs.
67%
of locations with active wellness programs achieved the highest level, diamond, on their Wellness Scorecard
26
languages in which monthly global wellness newsletters are available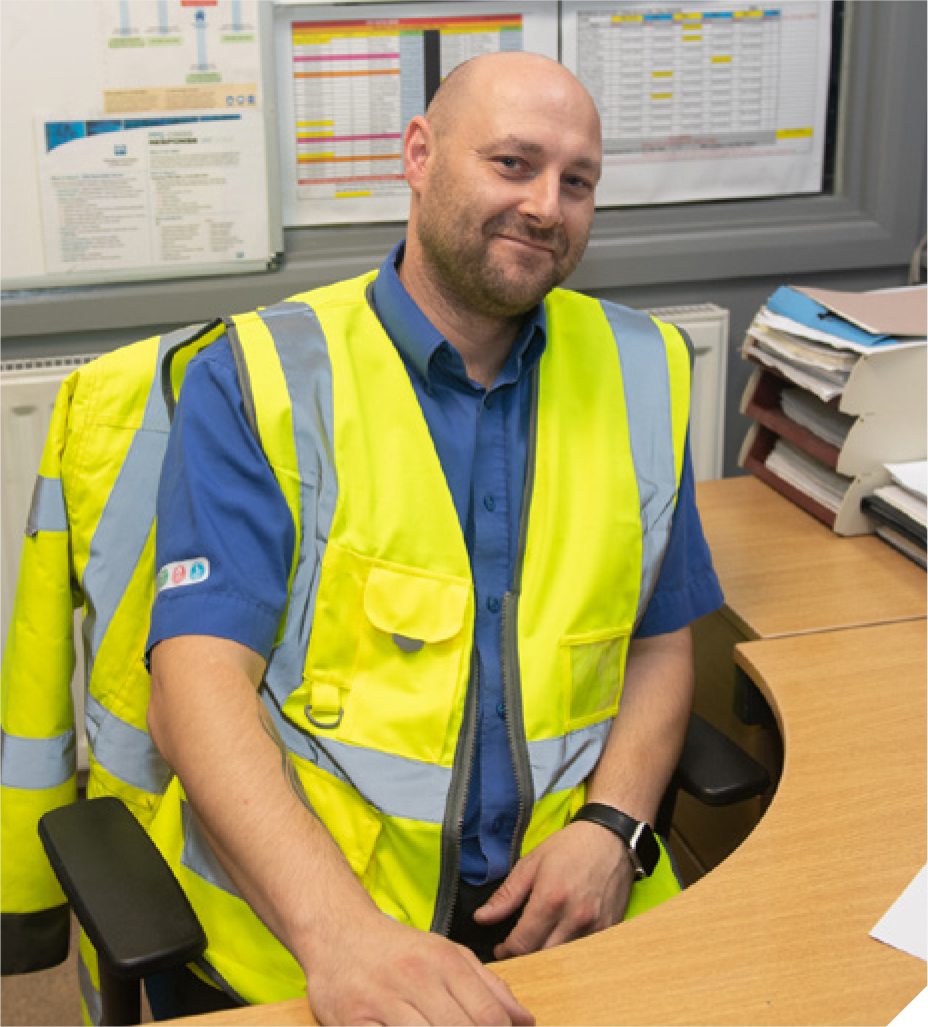 One of PPG's wellness priorities for 2022 was to better connect PPG as a global team, including EHS, medical and HR representatives from each region globally. This was done by updating the PPG Culture of Health Strategy, which defines our vision, goals, roles and responsibilities, and directives on how to achieve them. Our global wellness team also piloted an ergonomics stretching challenge in each region, which was well received.
PPG also worked to ensure that the wellness programs offered meet the unique needs of each individual location. We considered the number of employees at each site and the nature of the business activities being undertaken. Based on this information, we worked to tailor the wellness programs offered based on the unique conditions at each site. Our larger sites with more than 50 employees continue to be evaluated using our Wellness Scorecard, while our smallest sites, primarily company-owned stores, may have only a small number of employees and require a more customized evaluation.
Mental health support in Australia
Mental health is a key component of overall health and well-being. In addition to supporting our employees' mental health, PPG seeks opportunities to leverage its reach and its products to support wellness initiatives in the community.
Having recognized mental health as a significant issue for the Australian road transport, warehousing and logistics industries, an outreach program called "Healthy Heads in Trucks & Sheds" (HHTS) is aiming to tackle it head on. HHTS provides mental health resources and information to truck drivers, warehousing, and distribution center staff across the country. Launching a new outreach program in 2022, the HHTS Roadshow aimed to increase awareness and ensure their resources were reaching their target audiences.
PPG's Automotive Refinish business in Australia and New Zealand and longstanding customer Fleetmark Group​ worked together to support the project. Fleetmark played a key role in creating branding for the HHTS Roadshow Truck, while PPG provided the automotive refinish products required to paint it.
The HHTS Roadshow attended a series of 24 industry events across Australia in 2022, where it offered mental health support resources and promoted education materials tailored to the needs of the heavy vehicle and supply chain sector. For more information go to www.healthyheads.org.au.
Our approach to wellness
PPG's approach to wellness is based on Four Wellness Absolutes – nutrition, exercise, health screenings and mindfulness/stress management – which research identifies as key to overall well-being. Every wellness program and tool we offer addresses one or more of these absolutes. Empowering people at each of our locations to determine the best wellness initiatives based on employee needs, sharing their successes globally, and recognizing their achievements all support our culture of wellness.
Wellness tools
PPG's Wellness Culture of Health Catalog and Program Strategy is a collection of wellness programs offered at our sites around the world. The catalog allows our employees to share successful ideas and describe how best to implement them and features sections for each of the Four Wellness Absolutes. Program examples include the hydration challenge (nutrition), stretching sessions (exercise), know your numbers (health screenings) and massage therapy (mindfulness/stress management).
A critical component of wellness is mental health. PPG values work-life balance and desires to support our team members as they navigate their varied work and home responsibilities. To meet the evolving needs of our employees, we offer mental health initiatives, including our Employee Assistance Program (EAP) resources and well-being materials to support employees and their families. Furthermore, our Employee Resource Networks (ERNs) regularly use wellness tools to provide programming and other resources to their members. For more information on ERNs, see the Diversity, Equity and Inclusion section.
Wellness Scorecard and awards
PPG's sites can register their wellness activities and track progress over time using a Wellness Scorecard. Sites receive a score based on the wellness programs offered and employee participation in wellness programs. Each location has the opportunity to earn points for programs in which their site participates. At the end of each year, awards are given based on the wellness level achieved by each site, according to the following range:
Bronze (300 points)
Silver (600 points)
Gold (900 points)
Diamond (1,200 points)
Eligible programs align with our Four Wellness Absolutes, and include weight-loss challenges, health screenings, fitness classes and better sleep programs.
We recognize high-performing sites with our annual Wellness Awards, part of PPG's global Sustainability Awards program. Wellness Awards are given based on the number of points a site earns on the Wellness Scorecard in each calendar year. Many regions also offer locally tailored awards, which can include gifts or other recognition for wellness activities.
Wellness program governance
The Global Wellness Council and the Wellness subcommittee of our corporate Sustainability Committee sets the overall strategy and tracks our progress globally. The Global Wellness Council is a team of enthusiastic employee volunteers that meets monthly to develop wellness resources, share leadership responsibilities and integrate wellness throughout the company.
Our manager, occupational health and wellness, oversees the implementation of the company's global wellness programs. They work closely with our PPG Benefits and Total Worker Rewards teams to create programming and raise awareness for initiatives aimed at improving the health and well-being of our employees.
PPG recognizes the importance of delivering wellness programs and services in a way that allows everyone at PPG to participate in our global culture of health. Each of our sites is encouraged to maintain a wellness committee, program and champion to communicate our wellness messages and implement the various global, regional and local programs. We also maintain a dedicated email address that offers support for wellness programs to any PPG employee.