PPG Refinish
We are more than just paint and coatings. We are leaders in innovation, color and technology. We are PPG refinish. Continuously pushing the boundaries of what's possible in the refinish and commercial coatings industry and delivering technologically advanced coating systems, services and support.
Global leaders in performance coatings
---
For 140 years, PPG has delivered the paints and coatings the world needs. Alongside our products, we have continued to develop and diversify our color technology, digital tools, programs and services, and training.
World of Color
Finding the right color match is easier than ever with PPG. We're a leader in the industry, continuously researching and analyzing color trends around the globe, translating these into automotive paint colors, and developing color-matching tools to make repair processes easier, faster and better quality.
---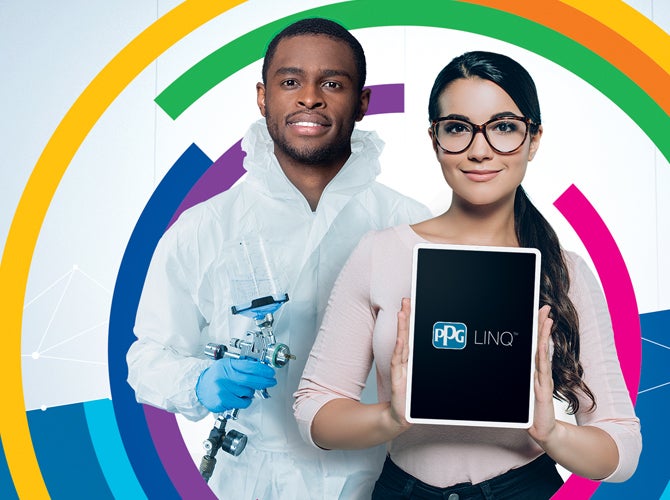 PPG LINQ™ Digital Ecosystem
An end-to-end digital ecosystem for the global refinish industry
Our revolutionary, industry-leading connectivity platform has been exclusively designed to completely transform the refinish customer experience, partner relationships and internal collision repair shop operations. With the PPG LINQ™ digital ecosystem, painters can modernize their repair processes using the cloud-based platform and its interconnected digital hardware, software and services.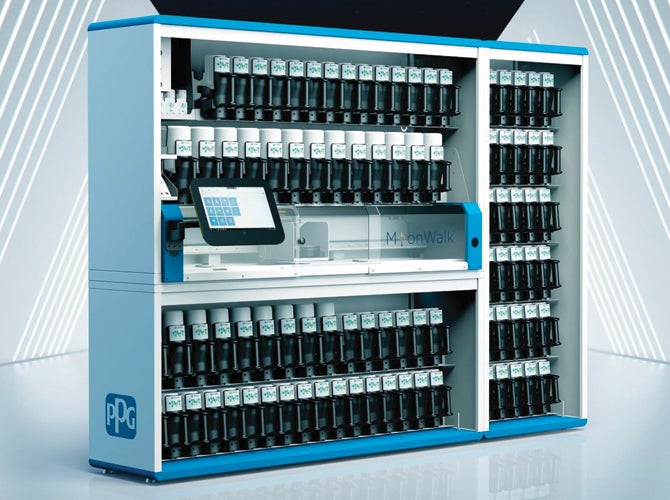 PPG MOONWALK®
Discover MoonWalk®, PPG's revolutionary automated paint mixing system
Since its launch in June 2019, the MoonWalk® system has been setting a new standard in paint mixing processes across the globe and receiving recognition from the refinish industry, winning awards for its innovation and sustainability.