Expert Programs and Support for Growing Your Refinish Business
Whether you're a collision repair center looking to gain a performance advantage over your competition or a distributor seeking to increase your customer base while enhancing your level of service and value to existing shops, PPG refinish offers a wealth of programs and services to provide expert training and guidance for improving bottom-line performance.
Partners in Paint. Partners in Progressing Your Business.
In the collision repair industry, competition grows every year. That's why at PPG refinish we go beyond providing high quality refinish paint systems. With a multitude of programs from PPG, our refinish customers can expect the highest level of support throughout their refinish processes.
Distribution
We partner closely with experienced independent paint distributors to deliver our paint systems across the globe. This includes a PPG PLATINUM DISTRIBUTOR® program in which distributors focus solely on PPG paint lines, delivering competitive advantage by aligning the technology, training, and customer support of PPG with the entrepreneurship, customer awareness, local market knowledge and service capability of the independent distributor.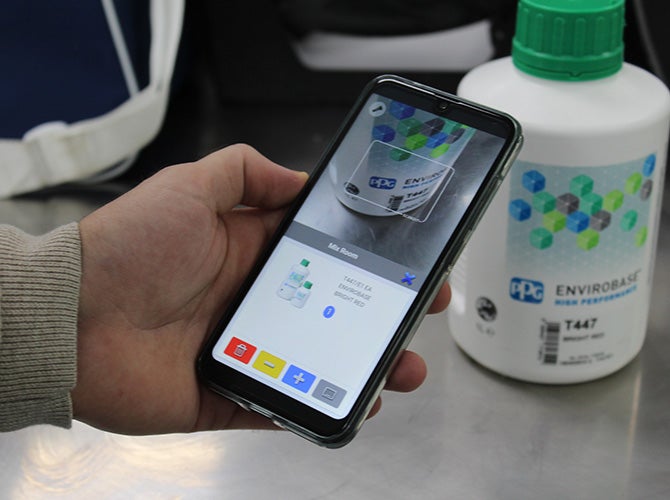 Collision Services
Smart inventory management
Optimize every aspect of inventory management with PPG Collision Services software and the PPG Inventory mobile app. Developed specifically for the collision repair and refinish industry, this intuitive toolset supports intelligent reordering and real-time stock analysis for ultimate inventory optimization.