Transforming the automotive refinish industry with our revolutionary paint mixing system
Since its launch in June 2019, PPG MOONWALK® has been innovating paint mixing processes across the globe and receiving recognition from the refinish industry, winning awards for its innovation and sustainability.
Created to solve some of the biggest challenges in the industry, the automated paint mixer sets a new standard in paint mixing.
Leading body shops into a new era of refinish paint mixing.
---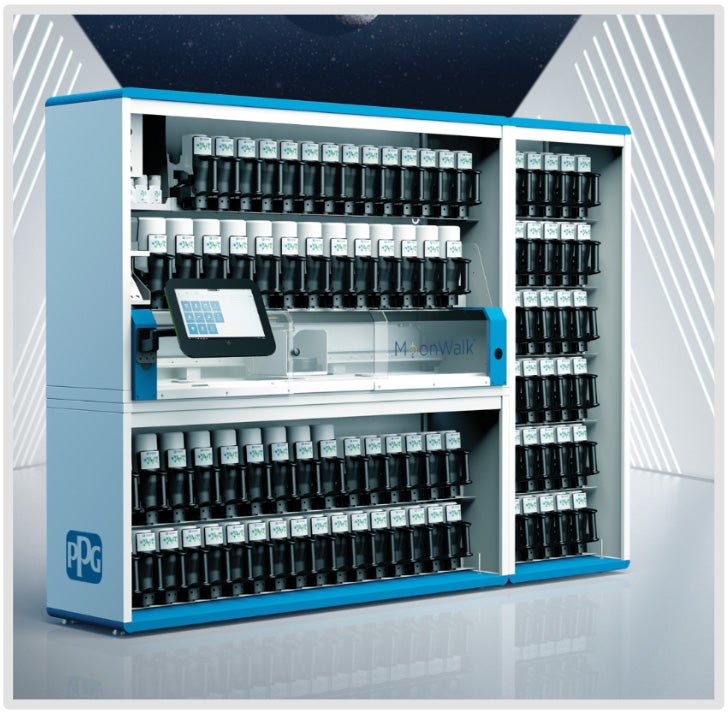 Features
The self-contained solution has been created to adapt to all sizes of mixing room while retaining its many innovative features.
Integrated label printer
Automatic barcode reader
TOUCHMIX® Express PC with smart on-board software
Exclusive pumping groups with recirculating process
Ultra-precision scale for an error-proof solution
Fully integrated with the PPG digital ecosystem
Benefits
The revolutionary system has multiple benefits that address the four pillars of industry issues identified by PPG Refinish.
---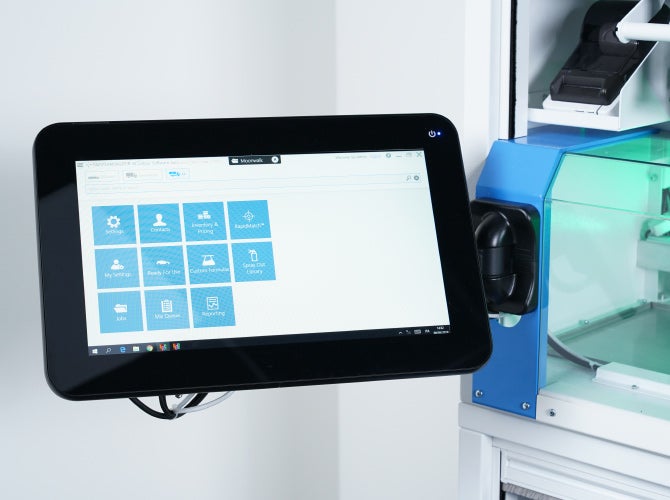 Eliminate waste & mess
Minimize material consumption waste and enjoy a clean, splash free workspace with a revolutionary, self-contained system that is suitably sized to fit all mixing rooms.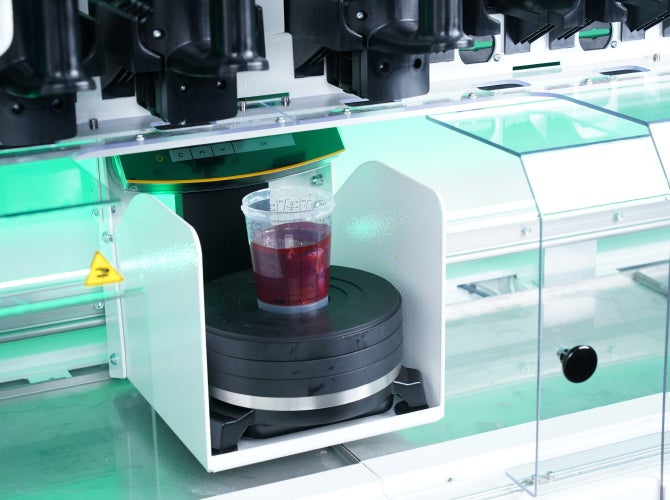 Maximize accuracy
Improve quality and consistency with an ultra-precise scale that is 10x more accurate than a standard scale.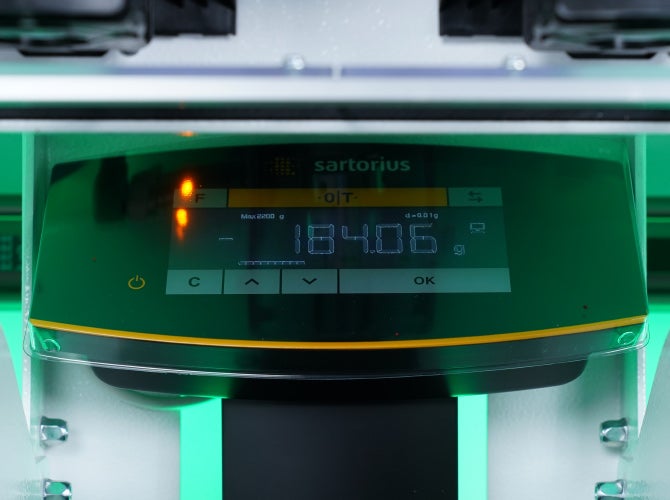 Automate the process
Achieve greater productivity with innovative software systems that save you time and money by reducing labor costs and increasing efficiency while also limiting the potential for human error.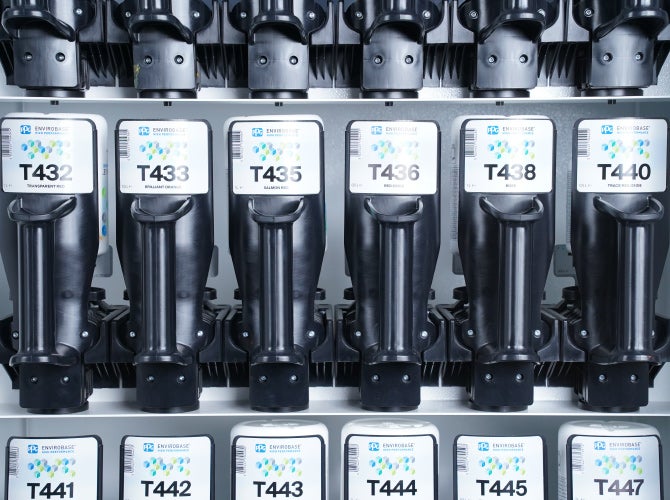 Generate profit
Maximize revenue with this easy to use and efficient mixing technology that saves labor costs, streamlines bodyshop processes and creates greater workroom capacity.