Transforming the refinish industry with color
A global leader in color, PPG provides color expertise for more industries than any other coatings company in the world. For 140 years, PPG Refinish has delivered just that to the automotive, commercial fleet and light industrial industries.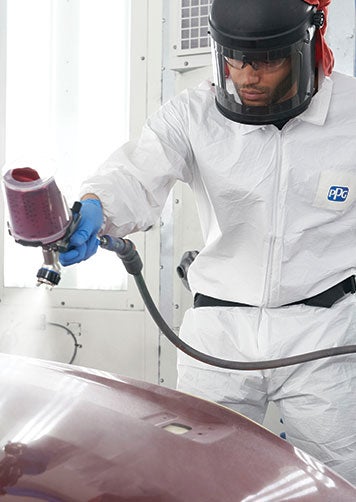 At PPG Refinish, we're color leaders. With a global team of color stylists across 11 countries and an annual color forecast based on industry trends, we understand how color can differentiate our customers, support their brands and influence purchasing decisions.
That's why we're continuously analyzing color trends around the globe and translating these into automotive paint colors to suit the needs of the automotive, commercial fleet and light industrial sectors we serve.
We also go beyond the color of paint at PPG Refinish. Finding the right color, matching it up and recreating it with consistency has never been easier with innovative color tools continuously being developed by our expert team to improve all refinish painting processes.
From hardware and software to even printed, we have the tools that make color painting processes easier, quicker and of higher quality for PPG customers. We've even created an end-to-end digital ecosystem, PPG LINQ™, that provides painters with the ability to modernize their repair color processes using the cloud-based platform and its interconnected digital hardware, software and innovative services.
With color ranges that follow the latest trends and tools that improve painting processes, PPG Refinish is transforming the refinish industry and the collision centers/body shops within it.